Robert Jay "Bobby" Roth (born 1950) is a television and film director, screenwriter and producer.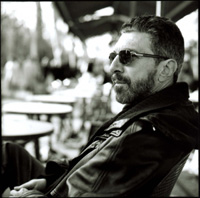 Roth began his tertiary education at the University of California, Berkeley studying philosophy and creative writing before earning his Bachelor of Arts degree in Cinema at the University of Southern California in 1972. He continued his education at the University of California, Los Angeles enrolling in the Master of Fine Arts program and received his graduate degree in motion picture production in 1975. In the following year, he wrote, produced and directed his first film, Independence Day.
He has directed television shows like John Doe (which stars Dominic Purcell), Lost and Prison Break.
As Director
Edit
Ad blocker interference detected!
Wikia is a free-to-use site that makes money from advertising. We have a modified experience for viewers using ad blockers

Wikia is not accessible if you've made further modifications. Remove the custom ad blocker rule(s) and the page will load as expected.