This article is non-canon.
This article covers a subject that has been deemed non-canon by either the author or the Prison Break licensees, and thus should not be taken as a part of the "real" Prison Break universe.
Infobox needed
This article needs a new infobox template.
Daylor worked at Fox River, at the time Tom Paxton was imprisonent.
Biography
Edit
Prison Break - The Conspiracy
Edit
Daylor appeared at the beginning of the game, where he saw Tom Paxton for the first time. Daylor appeared in the infirmary right before Tom Paxton leaves. Daylor appeared also when Paxton was leaving the infirmary. Daylor appeared later when Brad Bellick send Tom Paxton to the yard, where he talked to John Abruzzi. When Tom was walking to him, he opened a door and Tom fought to 2 T-Bag's gang members who wanted to avenge their fallen friend Johnny. Daylor also appeared when somebody cut his troat and brought him to the helicopter. Daylor was later seen when Paxton came back when he did steal the blueprints from Fox River and Daylor was searching for him in the dark. Daylor also was seen when Tom Paxton was sneaking around and turned out the light. Daylor was very angry because of this and searched for Tom Paxton. He appeared in the background when John Abruzzi came back and was seen talking with Jack Mannix.
Appearances
Edit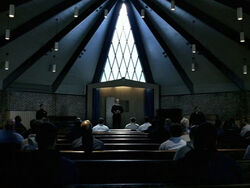 Daylor is possibly behind on the right
It can be heard clearly that Daylor has portrayed by 2 different voice actors in the game. It can be both heard at the beginning of the links. The first voice actor has a strong sound and the second voice actor has a camilly sound. Because of this it can being heard.
Daylor is the first character with Smith to have 2 Deutch voice actors.
Behind the scenes
Edit
Daylor was a character made especially for Prison Break - The Conspiracy (Game), which is non-canon. Daylor's voice was may done by an uncredited voice actor.
Ad blocker interference detected!
Wikia is a free-to-use site that makes money from advertising. We have a modified experience for viewers using ad blockers

Wikia is not accessible if you've made further modifications. Remove the custom ad blocker rule(s) and the page will load as expected.