Kaley Cuoco
is the actress who played
Sasha Murray
.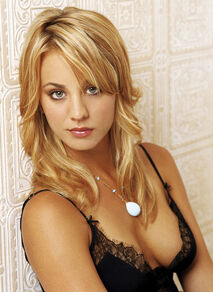 Trivia
Kaley is best friends with Jodi Lyn O'Keefe. Both play on Charmed and the Big Bang Theory.
Kaley Cuoco was a regular on Charmed with Ted King. However Kaley was a regular in season 8 and Ted in season 1. Both are 2 degrees from each other.
Kaley has been married to tennis player Ryan Sweeting since 2013. 
External links
Ad blocker interference detected!
Wikia is a free-to-use site that makes money from advertising. We have a modified experience for viewers using ad blockers

Wikia is not accessible if you've made further modifications. Remove the custom ad blocker rule(s) and the page will load as expected.