Marvin Mancia was in the miltairy and around the 40 or 50 years old.
Biography
Edit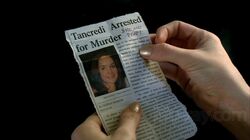 Marvin Mancia is revealed to be staff writer in a paper
Background
Edit
Marvin Mancia became at some point a father. Marvin also had a driver license and became a staff writer at an unknown paper.
While searching for the name of Stuart Tuxhorn's driver, his name was in one of the many files searched by the Scylla Team in orders from Alexander Mahone. Later, when Sara was arrested and brought to Miami-Dade Penitentiary Women's Facility, he did write over that part.
His status is later unknown, because he was missing for unknown reasons.
Appearances
Edit
Episodes featuring Marvin Mancia
Season 4
"Scylla"

"Breaking and Entering"

"Shut Down"

"Eagles and Angels"

"Safe and Sound"

"Blow Out"

"Five The Hard Way"

"The Price"

"Greatness Achieved"

"The Legend"

"Quiet Riot"

"Selfless"

"Deal or No Deal"

"Just Business"

"Going Under"

"The Sunshine State"

"The Mother Lode"

"Versus"

"S.O.B."

"Cowboys and Indians"

"Rate of Exchange"

"Killing Your Number"

"Prison Break: The Final Break"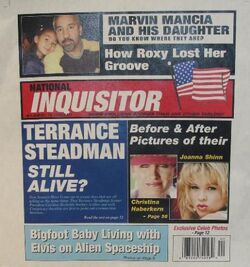 The name revealed in a prop on EBay
The name of the character was revealed in a prop.
His name appeared at the same time as Terrence Steadman's who was thought to be dead.
It's not known if he knows that the Scylla Team was looking through his file.
Despite being unaware of the fact that the Scylla Team was going possibly through his file, he was responsible for the deaths indirect of Agatha Warren and Michael Scofield. If indeed his name wasn't visible enough, he is the only character to do so.
Ad blocker interference detected!
Wikia is a free-to-use site that makes money from advertising. We have a modified experience for viewers using ad blockers

Wikia is not accessible if you've made further modifications. Remove the custom ad blocker rule(s) and the page will load as expected.