Michael Cudlitz
Biographical information
Born
Character(s)
Michael Cudlitz also known as Mike Cudlitz portrayed Corrections Officer Bob Hudson during season 1 of Prison Break.
Biography
Background
Michael was born on 29 December 1964.
Filmography
Personal life
Michael has been married to Rachael Cudlitz and has 2 children.

Trivia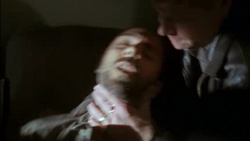 Michael Cudlitz and Anthony Azizi did met during 3:00pm-4:00pm of 24 of season 2
Michael Cudlitz appeared in archive footage during season 2 episode, Fin Del Camino.
Michael has the same birthdate as Dylan Minnette.
Michael along with Michael McGrady were a regulars on Southland.
Michael along with Michelle Forbes, Anthony Azizi and Graham McTavish appeared in Lost, 24 and Prison Break.

Michael did met Anthony on 24 during season 2 of 24 .

Currently has a regular role as Abraham Ford in the AMC post-apocalyptic series The Walking Dead. Cudlitz joined the cast in a recurring role during the fourth season and was upgraded as a regular for the fifth season until his death in the seventh season premiere. 
Michael, along with Sarah Wayne Callies, both worked on the same show, The Walking Dead. However, Sarah's character died a season before Michael's character was introduced. 
Prison Break main cast crossovers
External links
See also
Ad blocker interference detected!
Wikia is a free-to-use site that makes money from advertising. We have a modified experience for viewers using ad blockers

Wikia is not accessible if you've made further modifications. Remove the custom ad blocker rule(s) and the page will load as expected.