This article or section has been nominated for a cleanup
The content on this page may be out of place, overwritten, and/or contradictory.
You can help Prison Break Wiki by cleaning it up.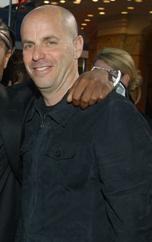 Neal H. Moritz is an American film producer and is one of the executive producers of "Prison Break".
Biography
Edit
Moritz was born on 6 June 1959 in Los Angeles. He graduated from USC School of Cinema-Television in 1985. His father Milt worked in the publicity department for American International Pictures and his grandfather Joe owned movie theaters in Los Angeles. That makes him a third generation film business worker in his family.
Selected Filmography
Edit
Luke Cage (2008)
Evan Almighty (2007)
Click (2006)
I'll Always Know What You Did Last Summer (2006)
The Fast and the Furious: Tokyo Drift (2006)
Prison Break (2005)
xXx: State of the Union (2005)
S.W.A.T (2003)
2 Fast 2 Furious (2003)
xXx (2002)
The Fast and the Furious (2001)
Not Another Teen Movie (2001)
I Still Know What You Did Last Summer (1998)
I Know What You Did Last Summer (1997)
Volcano (1997)
Ad blocker interference detected!
Wikia is a free-to-use site that makes money from advertising. We have a modified experience for viewers using ad blockers

Wikia is not accessible if you've made further modifications. Remove the custom ad blocker rule(s) and the page will load as expected.